Monitoring the Yellowstone Caldera: Geologic History, Geothermal Activity, Earthquakes, and Ongoing Unrest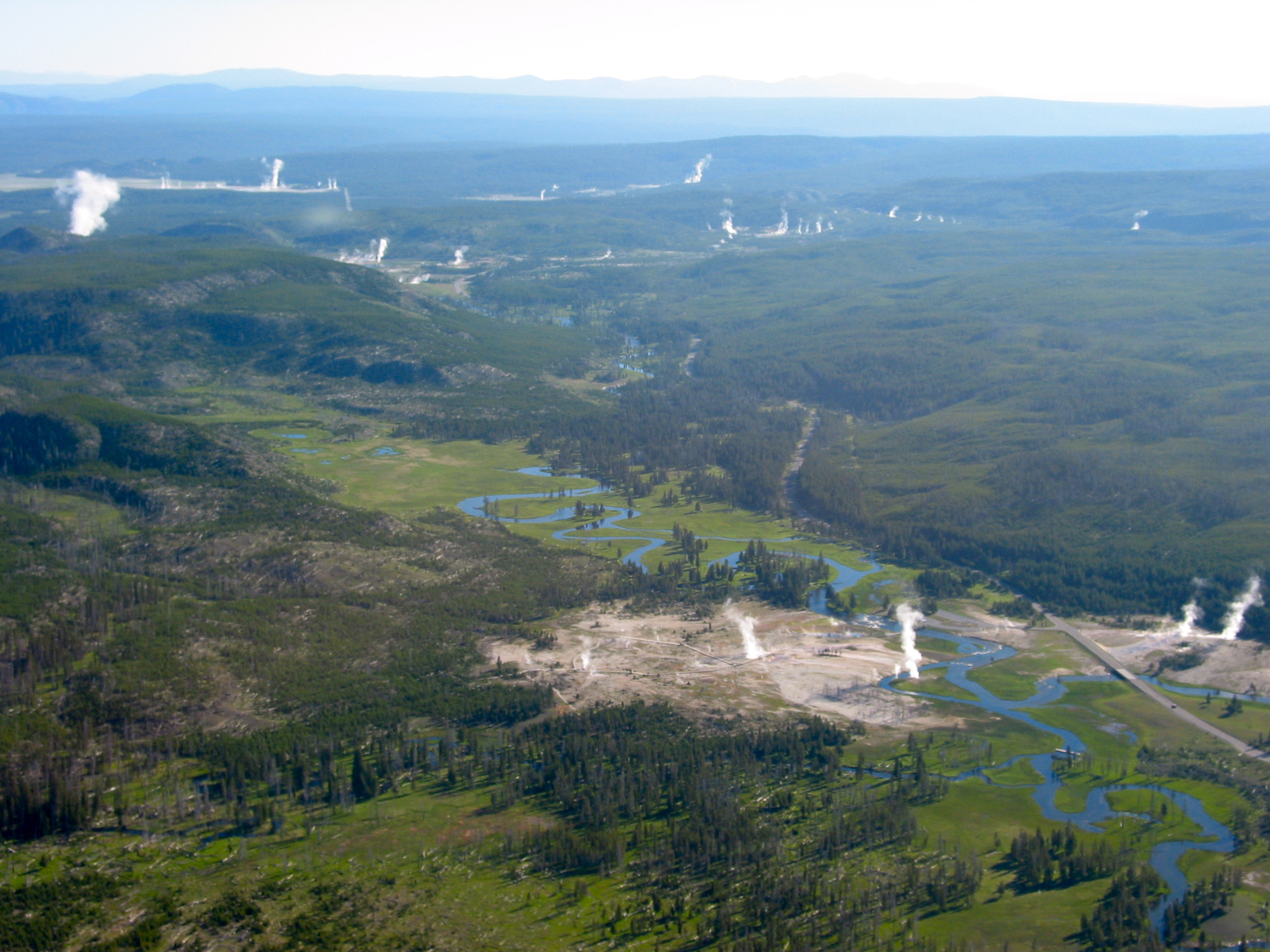 Post-meeting field trip, 19-25 August; max/min participants 35/20
This 5 ½- day trip is organized to present an intensive overview of Yellowstone and its volcanic history, as well as recent ground deformation, earthquake swarms and hydrothermal disturbances. Formed 640 ka during the most recent of three VEI 7-8 explosive eruptions, the Yellowstone Caldera measures ~75-km x 45-km and hosts the world's largest concentration (>10,000) of hydrothermal features. The trip will consist of a series of half-day hikes and shorter stops at key locations in and around Yellowstone. Activities will be oriented toward understanding the region's Pleistocene volcanic history, regional tectonics, and ongoing caldera unrest. A recurring theme will be to discuss existing monitoring networks, related data, and challenges to volcano observatories operating in large, remote wilderness settings. We plan to visit outcrops, thermal features and vistas that include Mammoth Hot Springs, Old Faithful, the Norris Geyser Basin, Yellowstone Lake, Mud Volcano, the Grand Canyon of the Yellowstone, and the truncated edge of the Eocene trachyandesite volcano destroyed during the climactic 640 ka eruption. Short evening presentations will provide context for daytime travels. The trip is well suited for geoscientists seeking to understand the broad spectrum of geological, geophysical, geochemical, and societal constraints that inform modern volcano monitoring.
Logistics:
Trip begins at 7:00 PM on 19 August in Bozeman, Montana. At the end of the trip, participants will be driven to the Bozeman Yellowstone International Airport for early flights on 25 August.
Estimated cost:
Fee of $750 includes six nights in hotels (shared occupancy, including two nights at Old Faithful and two nights at Yellowstone Lake), entrances fees, transportation, as well as 5 lunches and the farewell dinner.
Trip Leaders:
Jake Lowenstern, U.S. Geological Survey
Jamie Farrell, University of Utah
Lisa Morgan, U.S. Geological Survey
Pat Shanks, U.S. Geological Survey